New Customer Accounts
When you place an order for the first time on KICTeam's website, you'll be asked to provide an "Account username". After placing your order, the web system will email you an auto-generated password.

In your online account you can:

– Change your password
– Update your address information
– Review online orders you have placed
– Quickly reorder the same order you placed earlier

Your online account will only show the orders you have placed online.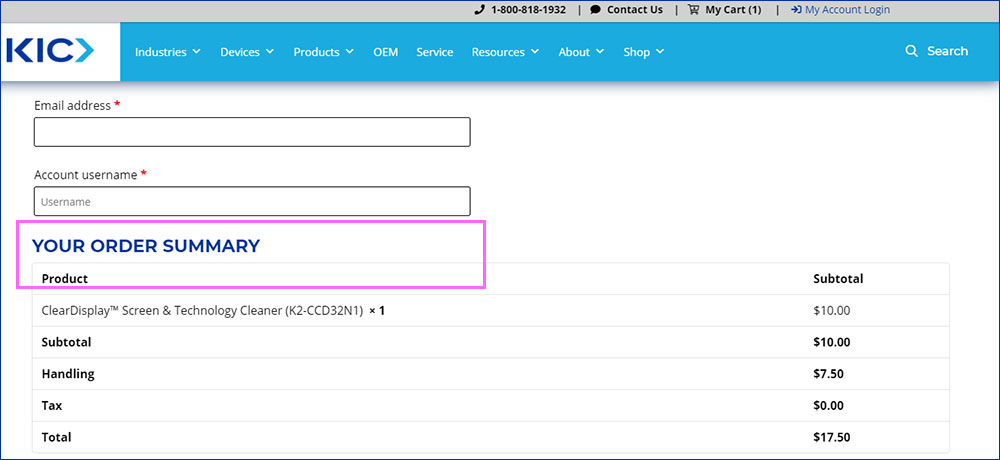 Returning Customers
Customers returning to KICTeam's website to place an online order will need to log in prior to checking out. This step ensures that your online orders are available to you at a future date.
Prices & Shipping Fees
KICTeam's online ordering is not yet integrated with KICTeam's internal customer relationship database.

Prices and shipping fees on the website are standard non-volume rates.

If you are an established KICTeam customer please call customer service at 1-800-818-1932 to place your order or send purchase orders to orders@kicteam.com.