SOLUTIONS BY TECHNOLOGY | TOUCHSCREENS
Improve Touchscreen Appearance & User Experience
Millions of people use touchscreen technology every day. It is important, now more than ever, to maintain touchscreen cleanliness
Talk to KIC
"According to a recent retail consumer study…14 percent of consumers polled said they would stop visiting a store that was not as clean as they would like. Moreover, 29 percent said they would continue visiting an unclean store only if it was absolutely necessary."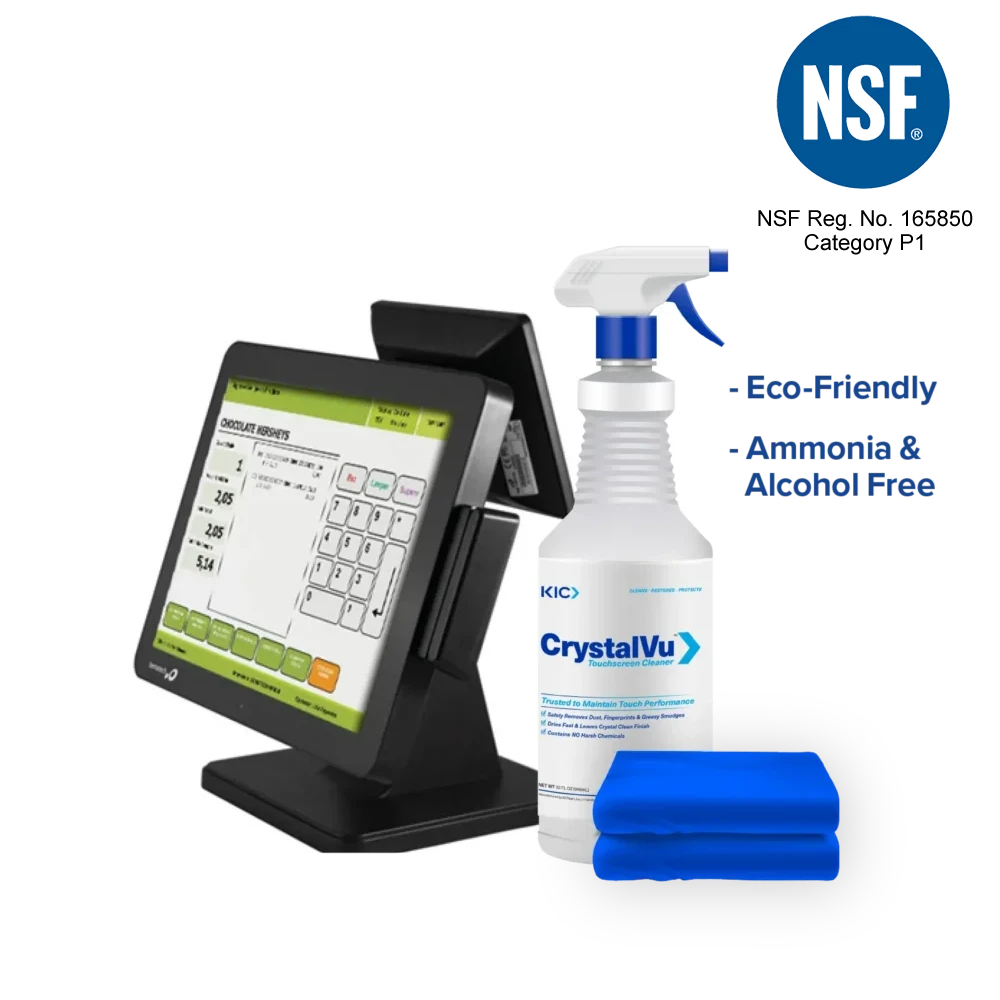 CrystalVuTM Touchscreen Cleaner
The preferred daily cleaner to safely keep touchscreen technology clean and working properly. This gentle streak-free formula effectively removes dirt, fingerprints, and greasy smudges that negatively impact touchscreen performance and the overall user experience. NSF Registered.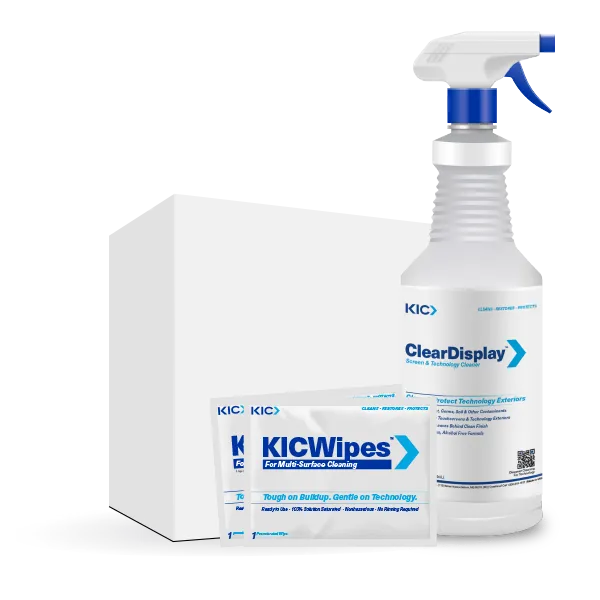 ClearDisplayTM Screen & Technology Cleaner
The everyday cleaner formulated to safely break down and remove dust, smudges, oils, and other contaminants from sensitive technology surfaces.