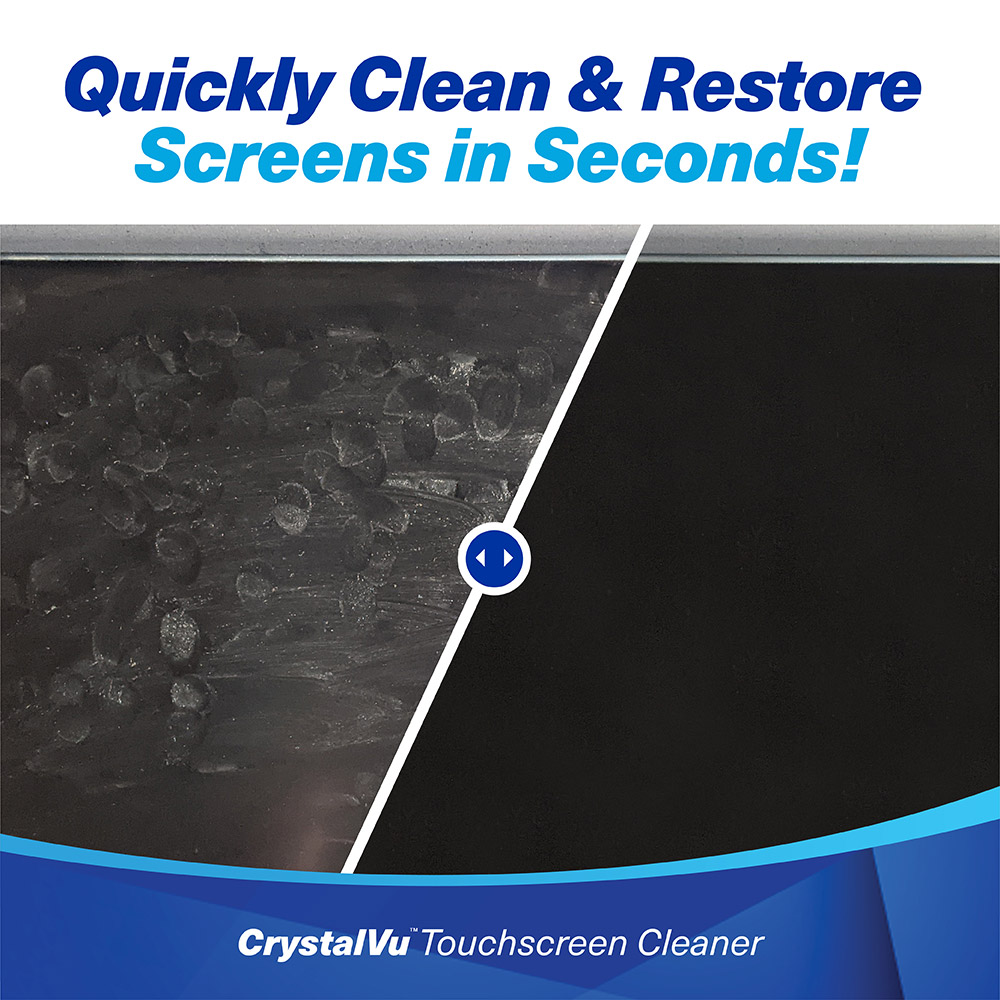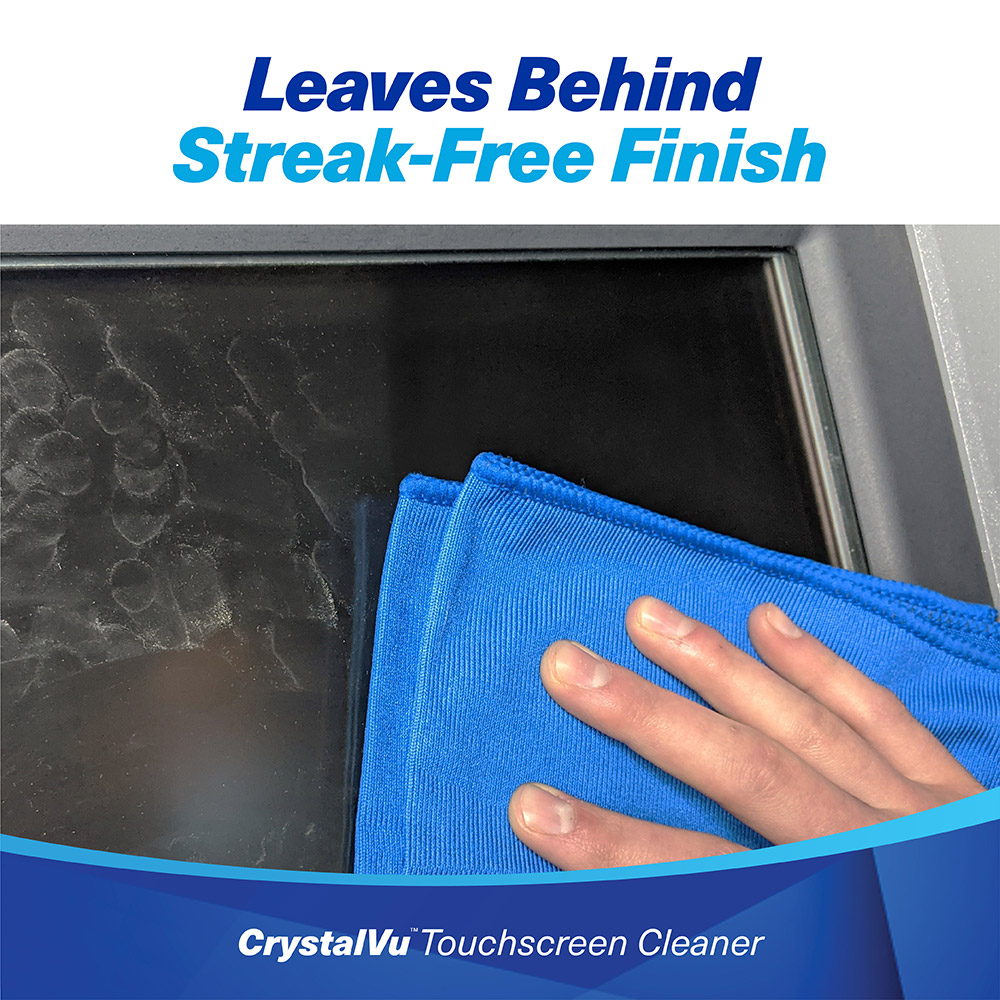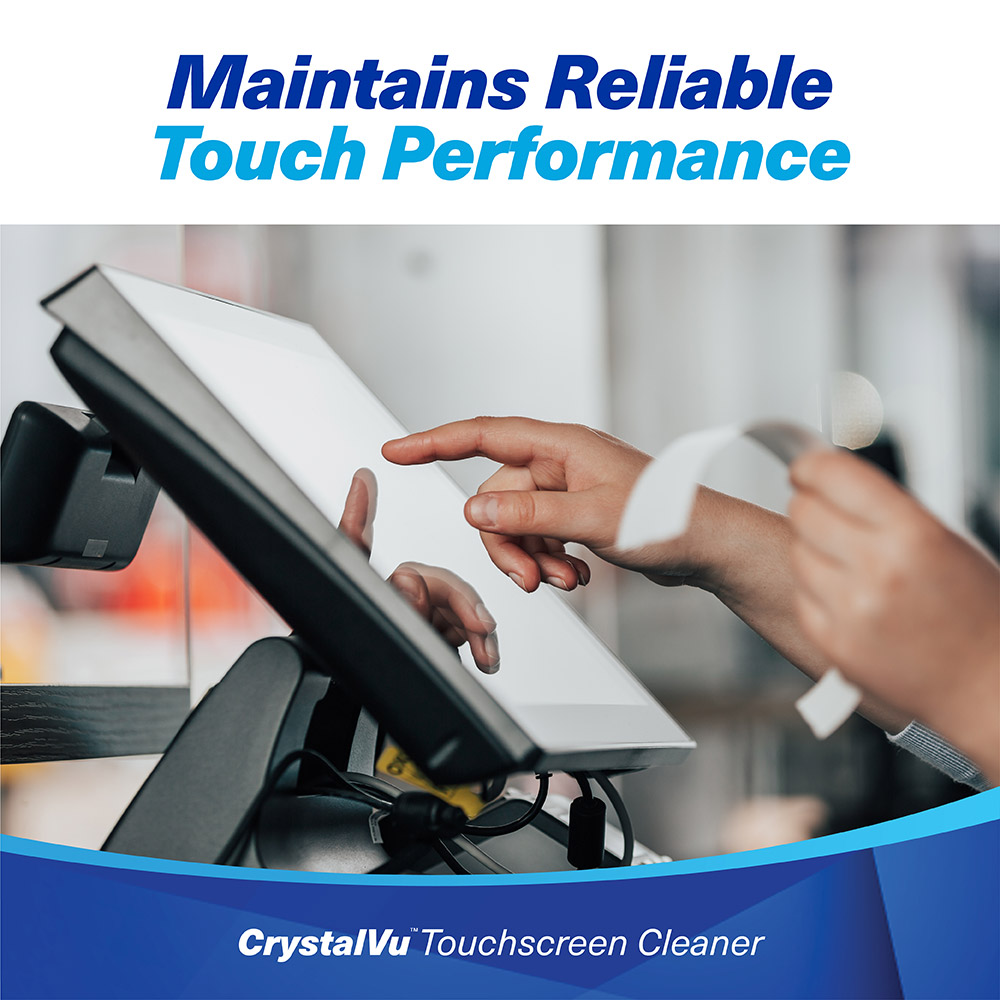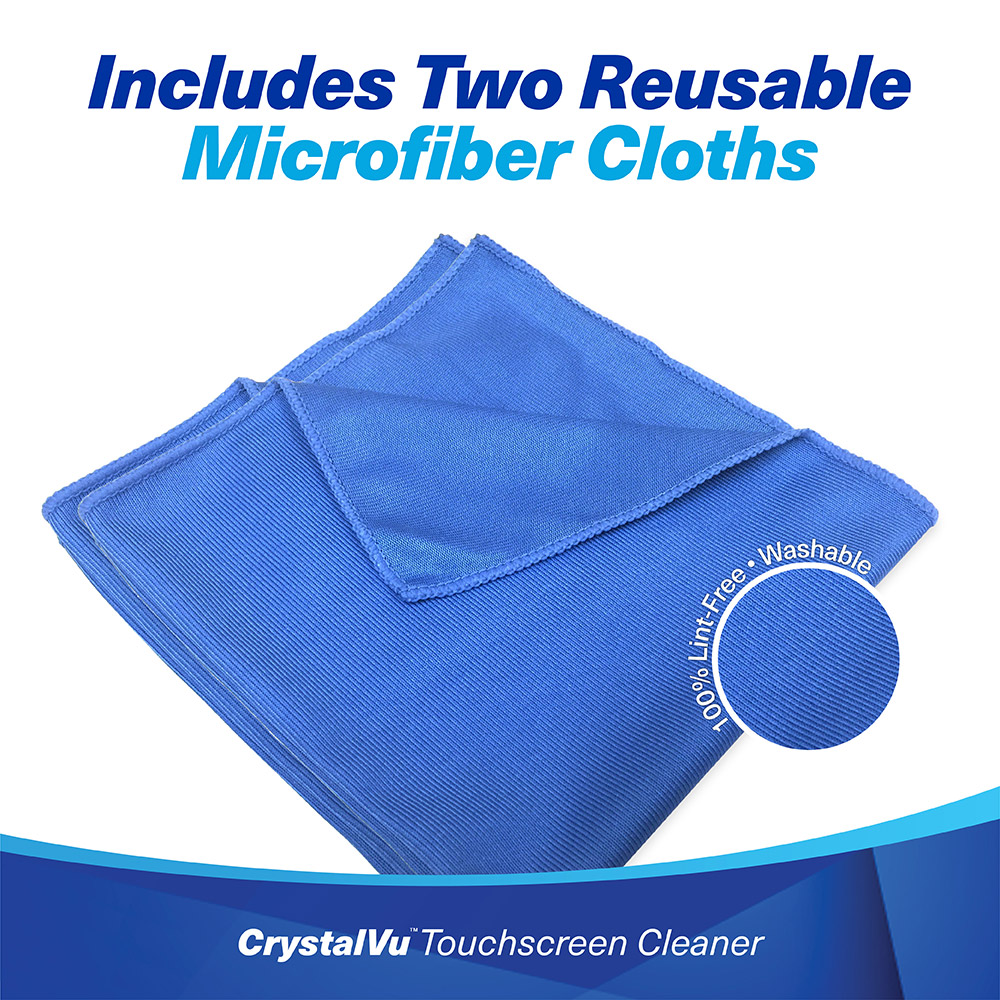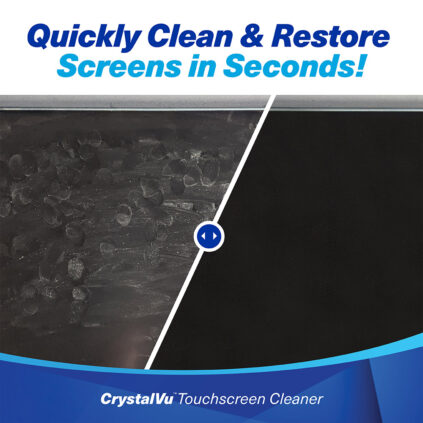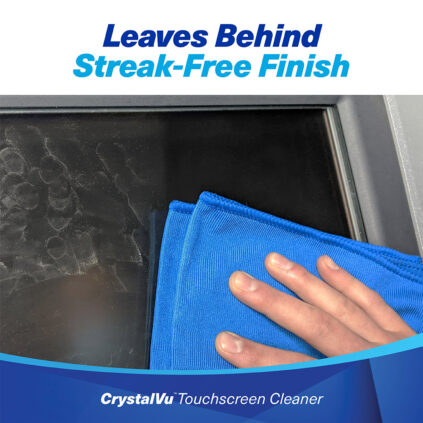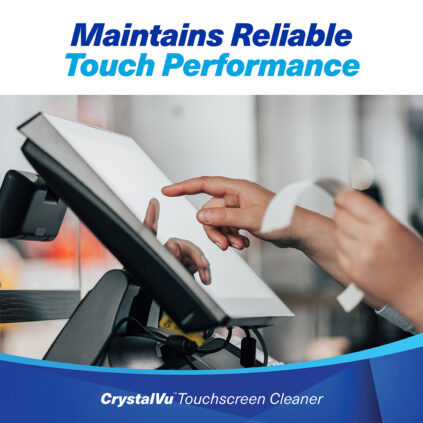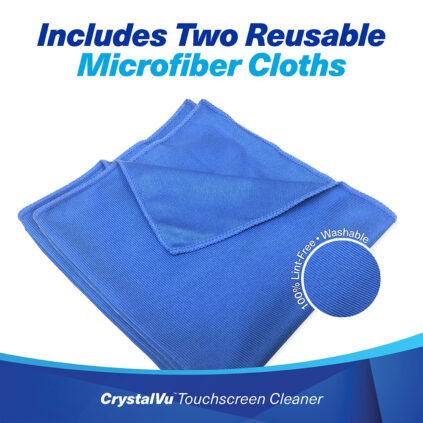 $16.80
CrystalVu™ is the preferred, daily cleaner to safely clean and restore touchscreens. When used with the included microfiber cloths, this gentle streak-free formula will effectively remove dirt, oils, greasy smudges and germs without harming sensitive touchscreens or protective coatings.
FEATURES & BENEFITS
Safely cleans and restores touchscreens
Fast-acting, streak-free formula
No ammonia. No alcohol. No bleach
NSF tested and certified
INCLUDES:
(1) 32oz. Spray Bottle with (2) Reusable Microfiber Cloths
Description
CrystalVuTM is the preferred, daily cleaner to keep touchscreen technology free of disruptive contaminants and working properly. This advanced, streak-free formula effectively removes dirt, fingerprints, greasy smudges, and grime that can impact touchscreen performance and the user's experience. Unlike alcohol or ammonia-based cleaners, CrystalVu uses eco-friendly ingredients proven not to harm touchscreens or strip away sensitive protective coatings while cleaning. NSF certified for use in food processing areas.
DESIGNED FOR DAILY USE ON:
Touchscreen technology; self-service kiosks, interactive touch displays, ATMs, self-checkout, point of sale, handhelds and more!
Features & Benefits
NSF Certified – Safe for use in food processing areas.
Eco-Friendly Formula – Specially formulated using non-hazardous ingredients (No Ammonia, No Alcohol) to safely and effectively remove the dirt, fingerprints, and greasy smudges that impact touchscreen performance.
Professional Microfiber Cloths – Our unique looped microfiber cloths provides users with an reusable, 100% lint-free, non-abrasive cleaning cloth that successfully lifts away contaminants all day long without harming sensitive touchscreen surfaces or coatings.
Streak-Free Finish – When used with our professional microfiber cloths, CrystalVuTM will quickly restore touchscreens and deliver a streak-free, crystal clean finish, regardless of how often you clean.
Protects Touchscreen Performance – Routine cleaning using CrystalVuTM keeps sensitive touchscreens free of excessive dirt and grime buildup shown to cause performance issues and irreversible damage.
Designed for Everyday Use – CrystalVuTM is the #1 recommended choice to keep touchscreen technology crystal clean and working properly from open to close.
How-To Videos