SOLUTIONS BY TECHNOLOGY | TELLER CASH RECYCLERS
Boost TCR Performance
"When using the cleaning kits on a weekly basis, our branch noticed a remarkable improvement with the performance of our TCRs. The kits provided a quick and simple solution that reduced jams and rejected notes."
ALEXANDRA, CUSTOMER SERVICE SPECIALIST
Cash Recycler Cleaning Solutions
Easy-to-use cleaning card designed to safely clean and restore internal components to maintain high acceptance rates and ensure bill validators perform as expected. Simply insert the presaturated, disposable cleaning card on a routine basis to maintain proper note acceptor performance.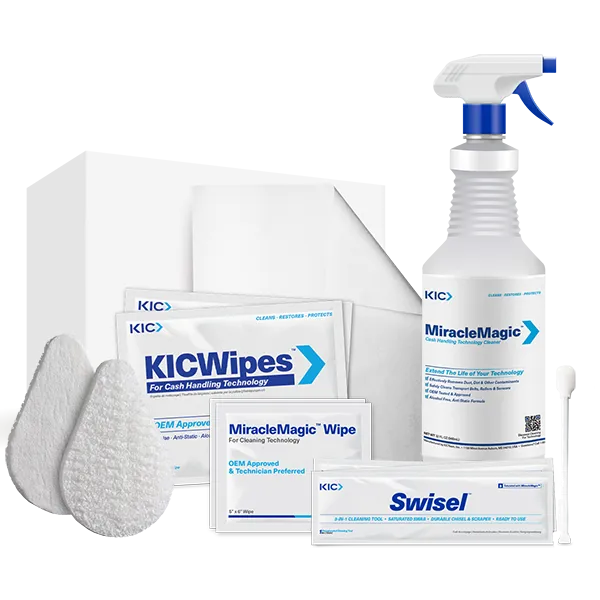 Teller Cash Recycler Technology Cleaning Tools
Engineered to effectively clean and restore internal teller cash recycler components and surfaces.