SOLUTIONS BY TECHNOLOGY | DIGITAL DISPLAYS
Maintain Pristine Digital Display Quality
Reduce corrosion and light quality erosion by keeping digital display technology clear of dirt, debris and contaminants
Talk to KIC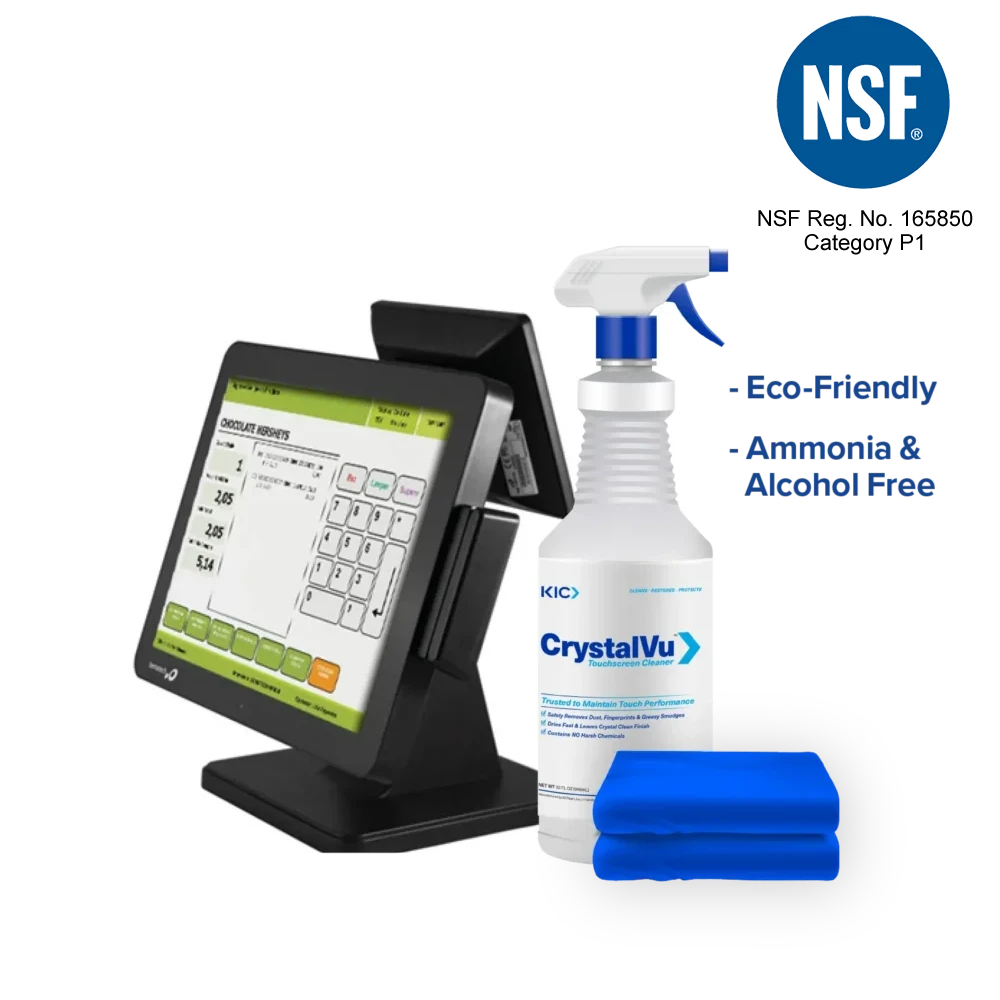 CrystalVuTM Touchscreen Cleaner
The preferred daily cleaner to safely keep touchscreen technology clean and working properly. The gentle streak-free formula effectively removes dirt, fingerprints, and greasy smudges that can impact touchscreen performance and the overall user experience. NSF Certified Safe.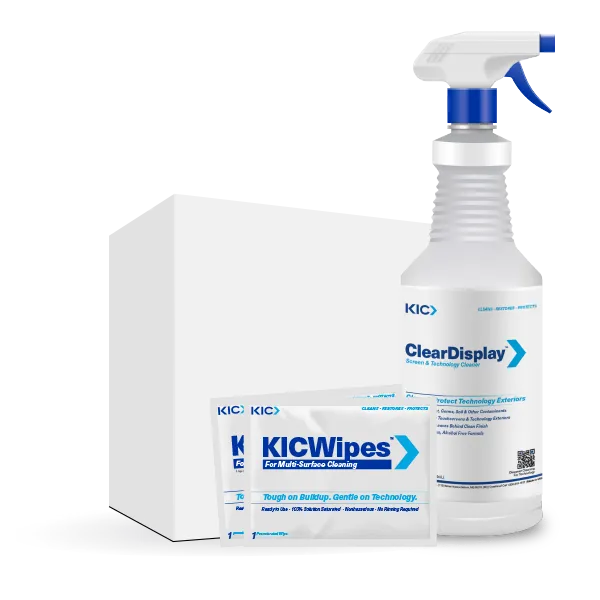 ClearDisplayTM Screen & Technology Cleaner
The everyday cleaner formulated to safely break down and remove greasy smudges, germs, and other contaminants from sensitive ATM components.