---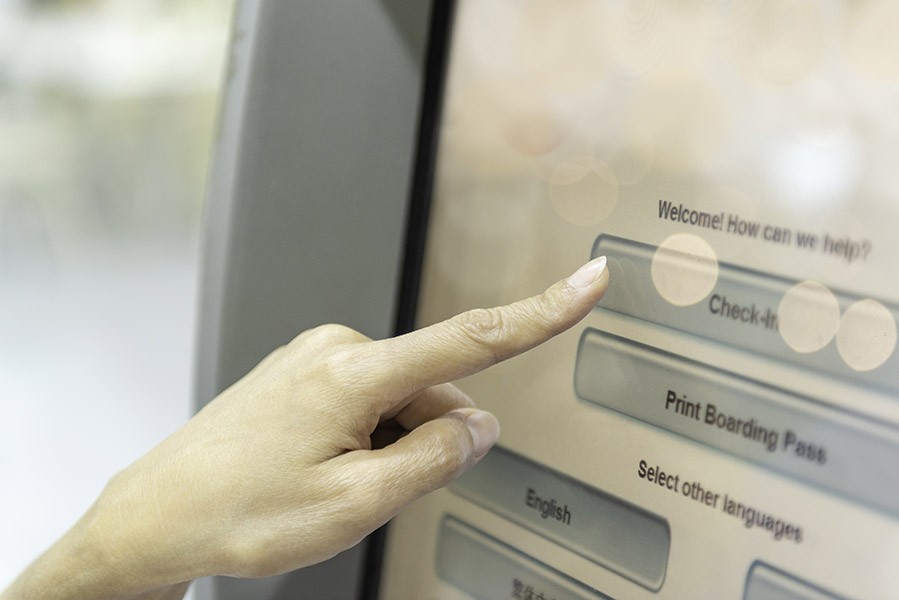 Cleaning the sensitive electronics used to make displays touch-sensitive requires unique engineering. You need cleaning products that are thorough and effective, but are gentle on the underlying technology. Cleaning tablets and large monitors (such as menu boards) also demand special formulas. KIC offers exactly what you need. Contact us today to learn more about how our products can help you.
When touchscreens and displays are covered in fingerprints the digitizers can get "confused" and prevent touch recognition. Oils, dirt, and germs are transferred from the user's hands to the surface and as these contaminants build-up they interfere with proper functioning of the equipment. Germ build up is also a health and safety hazard. No one wants to use a touchscreen covered with smudges and visible fingerprints.
CrystalVu™ for Touchscreens with Microfiber Cloths is the preferred, daily cleaner to safely clean and restore touchscreens. When used with the included microfiber cloths, this gentle streak-free formula will effectively remove dirt, oils, greasy smudges and germs without harming sensitive touchscreens or protective coatings.
ClearDisplay™ Screen & Technology Cleaner is an everyday multi-surface cleaner designed to gently breakdown and remove dust, germs, fingerprints and other contaminants from today's sensitive screens and technology exteriors.
The Clean Routine: Sensitive Screens
---
Additional Products for Your Consideration:
Our Pre-saturated wipes permit quick, convenient, hassle-free cleaning and sanitizing of external equipment and hard surfaces.  The individually pouched format maintains accurate saturation and works well for field service technicians as well as end users.   ClearDisplayTM and IPA are appropriate for sensitive touchscreens, monitors, displays, and external cleaning of hard surfaces. SheerDeviceTM wipes were specifically engineered for heavy-duty grease, dirt, and oily environments – restaurants, fast food establishments, and gas stations find them very effective.
KIC has engineered a number of cleaning agents for cleaning technology. It is important to use the correct cleaning agent for each application.  MiracleMagicTM is effective for cleaning the internal components of cash automation technology (ATMs, bill/note validators, bill acceptors, and coin counters) while ClearDisplayTM and IPA are appropriate for external cleaning.
We have a number of useful tools and applicators to make cleaning your devices even more effective. KICPads are excellent for tough, stuck on dirt and debris. KICTeam's Swisel®, with a soft swab end and a scraping chisel on the other, is wonderful for getting into tight spaces. Our swabs work well for cleaning keypads, keyboards, and other in-between spaces where a gentle scrub is needed.
---