Get the cleaning card designed for your Zeus and Apollo Currency Discriminators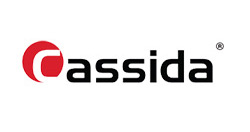 The Cassida Pro Series requires daily care to keep sophisticated sensors and delicate components free from the dust and dirt that impacts performance. The CleanBill Pro cleaning card does just that by effectively cleaning these areas without the harsh chemicals that can cause damage.

With our drop ship program, the Cleanbill Pro cleaning cards are sent directly to your customers streamlining the ordering process.
Give your customers the best solution for caring for their Cassida Pro Series equipment now!