SOLUTIONS BY TECHNOLOGY | GAMING
Keep Slot Machines Operating Smoothly
Gaming machines have many components that can get jammed. From note acceptors to ticket dispensers, keep your slots rolling with routine cleaning.
Talk to KIC
"Scientific Games recommends routine cleaning with KIC products to maintain performance and provide an exceptional experience."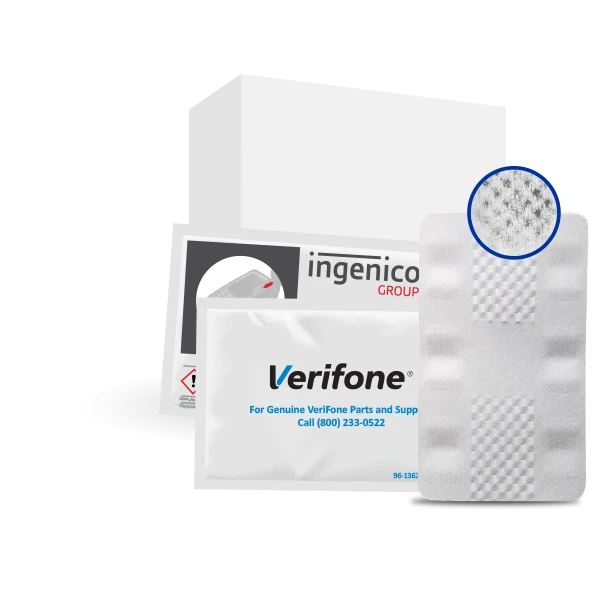 Waffletechnology® for Card Readers
Don't let disruptive buildup interfere with card transactions. Fully harness your card reader performance with our OEM recommended cleaning cards. When used routinely, these specialty cleaning cards with help reduce transaction errors and hardware replacements by 70%.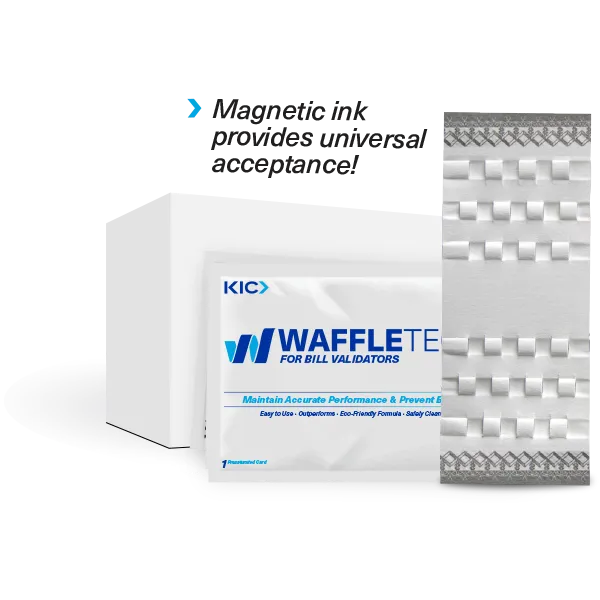 Waffletechnology® for Bill Validators
Easy-to-use cleaning card designed to safely clean and restore internal components to maintain high acceptance rates and ensure bill validators perform as expected. Simply insert the presaturated, disposable cleaning card ona routine basis to maintain proper note acceptor performance.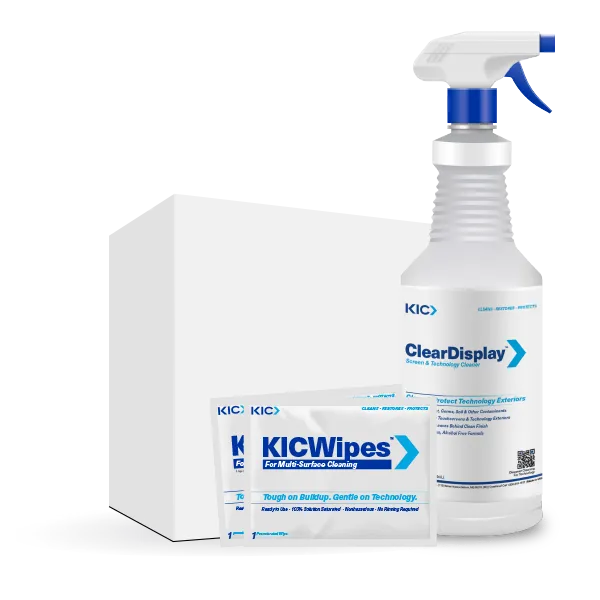 ClearDisplayTM Screen & Technology Cleaner
The everyday cleaner formulated to safely break down and remove greasy smudges, germs, and other contaminants from sensitive ATM components.