SOLUTIONS BY TECHNOLOGY | CHECK SCANNERS
Enhance Check Scanner Image Quality & Accuracy
Maintain reliable service and consistent, high-quality scans with KIC's OEM-approved check scanner cleaning solutions
talk to kic
"Panini recommends the use of KICTeam's Waffletechnology® Panini Check Scanner Cleaning Cards and the Panini Cleaning Kit to ensure the machine's optimal performance. KICTeam's Waffletechnology Panini Check Scanner Cleaning Card is the only cleaning card approved to effectively clean Panini check scanners."
PANINI TECHNICAL SERVICES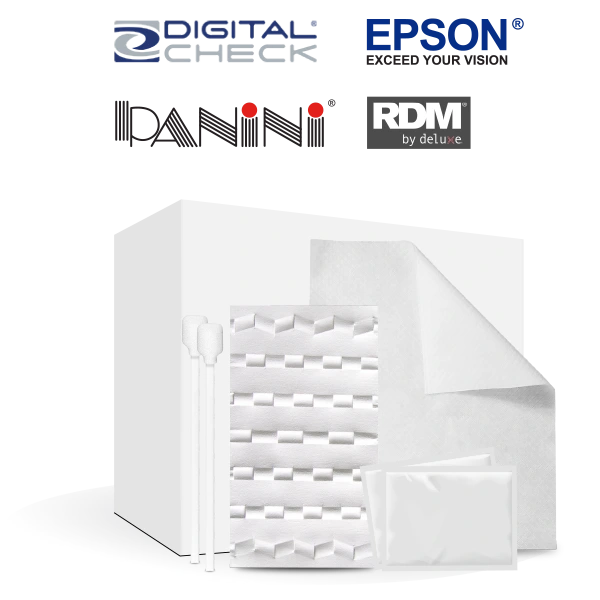 TotalCareTM Cleaning Kits for Check Scanners
Confidently clean and restore your check scanner in seconds! Our exclusive OEM cleaning kits are conveniently packaged with single-use products designed to safely deliver the cleaning your check scanner technology needs to properly function.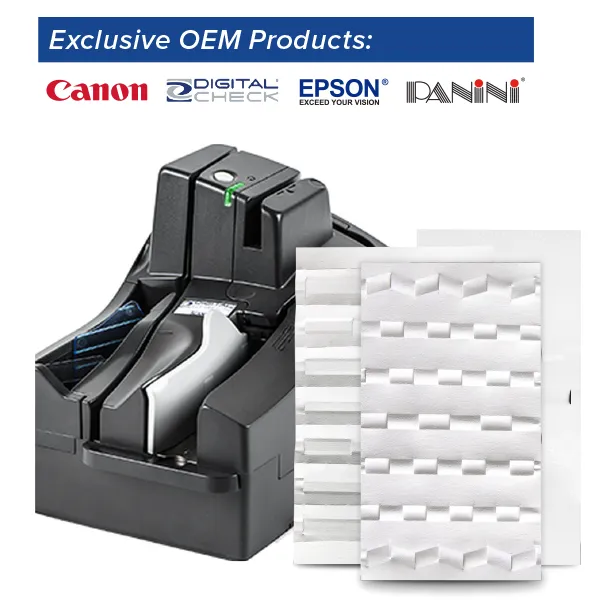 Waffletechnology® for Check Scanners
Fully harness your check scanner's performance with our OEM approved cleaning cards. The unique Waffetechnology design paired with an eco-friendly formula allows this product to quickly loosen and safely remove disruptive buildup from sensitive surfaces along the document pathway.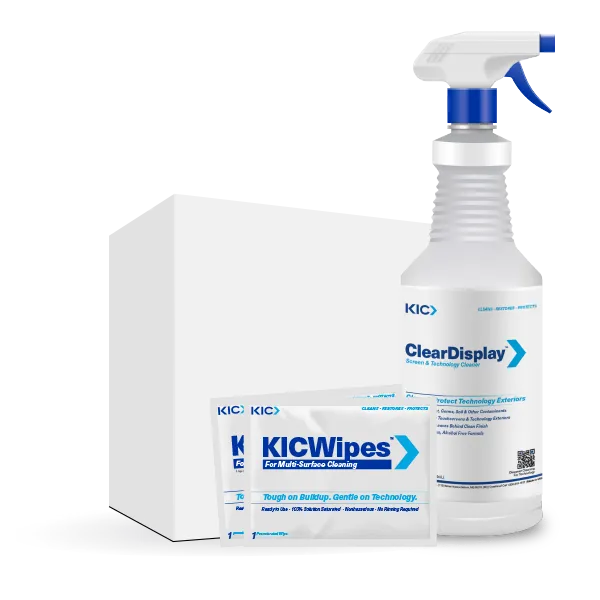 ClearDisplayTM Screen & Technology Cleaner
An everyday, eco-friendly cleaner formulated to safely clean and restore check scanner technology from top to bottom. ClearDisplay contains NO harmful ingredients and is available in liquid spray or presaturated wipe formats.