SOLUTIONS BY TECHNOLOGY | BIOMETRIC SCANNERS
Improve Reliability & Scanner Longevity
For biometric scanning technology to function properly, it is essential to maintain a clean and scratch-free scanning surface. Our cleaning solutions are simple to use, thoroughly tested and proven to safely remove dust, oils and debris from sensitive biometric scanners.
Talk to KIC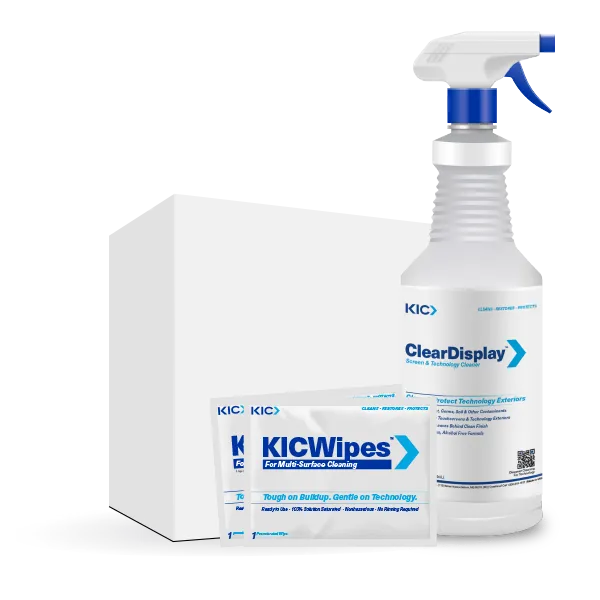 ClearDisplayTM Screen & Technology Cleaner
Formulated to safely remove dust, fingerprints & grime from scanner surface on a routine basis.
KICWipesTM for Electronics with 70% Isopropyl Alcohol
Specially formulated using ultra-pure electronic grade Isopropyl Alcohol (IPA) and de-ionized water for quick and easy contamination removal.