SOLUTIONS BY TECHNOLOGY | BARCODE SCANNERS
Improve Performance & Reduce Repair Costs
Scanning technology requires regular cleaning to avoid device malfunctions and unnecessary repair costs. Our barcode scanner cleaning solutions are simple to use, thoroughly tested and proven to safely remove dust and grime buildup from barcode scanner technology equipment.
Talk to KIC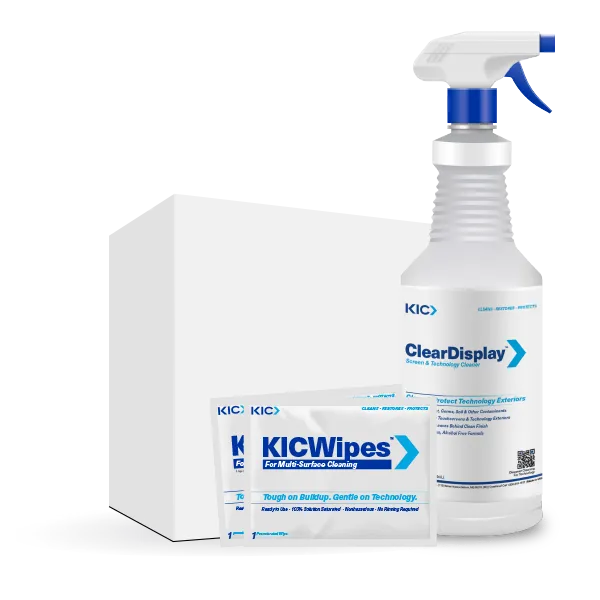 ClearDisplayTM Screen & Technology Cleaner
Formulated to safely remove dust & grime from barcode scanner reading window on routine basis.