SOLUTIONS BY TECHNOLOGY   |   ATMs
Our ATM Cleaning Solutions Increase Efficiency
ATM technology requires routine care to maintain availability and protect the seamless transactions your customers expect. Our ATM cleaning solutions are simple to use, thoroughly tested and proven to safely clean, restore and protect your ATMs.
Talk to KIC
"Consistent use of these specialized cleaning products will improve performance, increase availability, and enhance the user experience."
CHASE ANDREWS, VP AMS SERVICE OPERATIONS/CONTINUOUS IMPROVEMENT
ATM Card Reader Cleaning Cards
Routinely clean EMV read pins, magnetic head reader, and debit card pathway with ease.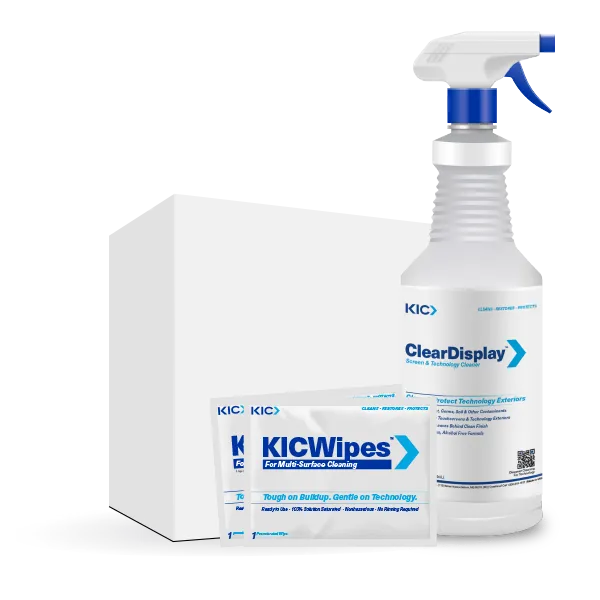 ClearDisplayTM Screen & Technology Cleaner
Designed to safely clean and restore ATM touchscreen, keypad, and fascia on a routine basis.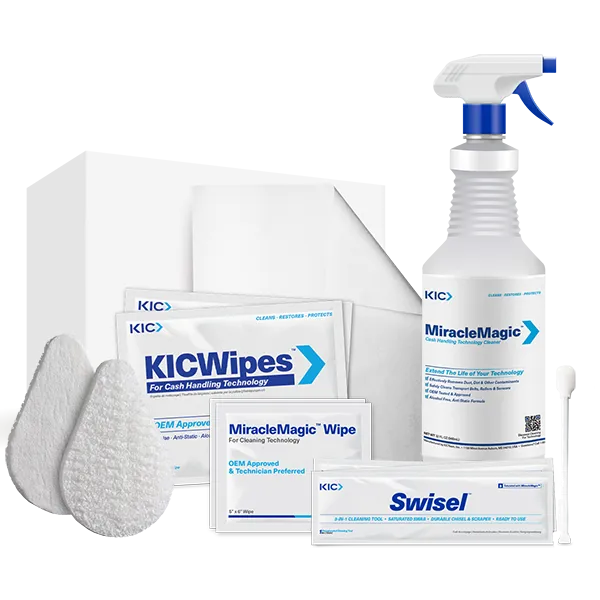 ATM Service Cleaning Solutions
Engineered to help professionals effectively clean and restore internal ATM components and surfaces.
ATM Service Provider Uses Cleaning to Improve On-Site Service Requests by
40%
READ MORE