A Typical Smart Safe Unit


A smart safe improves cash management efficiency. This cash automation equipment offers note validation, cash tracking and accountability, reporting, and network connectivity (the "smart" part). It also reduces the time that employees and managers spend counting and sorting cash and increase the time they spend on improving their customers' experiences.
What happens when this critical business technology stops working?
Lost revenue
Expensive repairs
Inconvenienced customers
KICTeam conducted a pilot study with 15 participating retailers and cleaned their smart safe bill acceptors/note validators, thermal receipt printers, and touchscreens. The results were very positive.
Bill validator note rejections were reduced from 23% to 4%
After the pilot, 100% of the retailers said they would recommend a preventative maintenance program
"This was a big eye opener to how dirty equipment gets in just one week. We normally don't clean every week. We haven't had an issues with our equipment since."

"I believe taking the time once a week to do the cleaning could save a lot of downtime from equipment not functioning properly."
---
Trusted By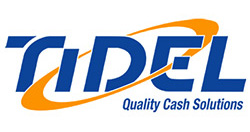 ---
TotalCareTM Cleaning Kit for Smart Safes
Take the guesswork out of how to properly clean! Our TotalCareTM Kits are conveniently packaged with all the single-use cleaning products you need to quickly deliver the routine cleaning your Smart Safe needs.
– Note/bill validator cleaning card
– Touchscreen display cleaning wipe
– 2″ Thermal receipt printer cleaning card
– Exterior housing cleaning wipe
A. Waffletechnology® for Cash Acceptors
Feed rollers, lenses, sensors, and transport pathways become coated in dust, dirt, grime, and oily residue over time. Don't let disruptive debris interfere with cash handling processes. Improve performance with our OEM-approved, easy to use cleaning card. Simply insert the pre-saturated, disposable cleaning card on a routine basis to ensure the validator continues to function properly.
B. ClearDisplayTM Screen & Technology Cleaner
Keep your screens free of fingerprints and greasy smudges that impact touchscreen performance and your customer's experience. KICTeam's eco-friendly formulated touchscreen cleaner does not contain alcohol, bleach, or ammonia – no harmful ingredients known to damage this sensitive technology.
C. Waffletechnology® for Thermal Printers Family
The thermal printhead, platen roller, and media pathway need to be routinely cleaned to prevent paper flash, adhesive, dust, dirt, and other environmental debris from caking components, which significantly lowers the lifespan of the device. Quickly restore and maintain print quality with our easy-to-use Waffletechnology® cleaning cards.  Choose from 2″, 3″, or 4″ media cleaning cards.