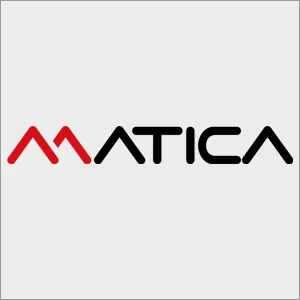 About Matica
Headquartered in Zug, Switzerland, the Matica Technologies Group is a fast-growing and innovative global company with a strong international network. Matica is dedicated to providing only the best products and services to customers seeking dependable and flexible solutions that excel under the most demanding card issuance requirements.
Endorsement
"Matica has been partnering with KICTeam, which has been selected as a manufacturer for our cleaning kits, due to its extensive experience and extraordinary quality of its products, and especially recommends the use of KICTeam's adhesive cleaning cards for transportation rollers and cleaning rollers, electronics cleaning pens for thermal printheads, and cleaning swabs for interior, display, and housing cleaning. Look always for the Matica logo or chromXpert® logo in your consumables to ensure you are using genuine Matica consumables."
Matica ID Printer Cleaning Kits
Routinely cleaning your thermal ID printers not only ensures consistent, crisp, and clear printing performance, it can also extend the life of your equipment, providing you with greater value. Matica offers a number of cleaning kits specifically suited to particular ID printer models to provide a safe and effective way to maintain your technology.
Direct-to-Card Printer Cleaning Kit, PR20309601
Maintain clear, crisp card images with Matica's specialty direct to card cleaning kit. Kit contains: Five (5) CR80 adhesive cards, five (5) cleaning swabs presaturated with 99% IPA, 1 long T-card, and 1 thermal printer cleaning pen. For use with simplex and duplex id printer models.
Buy Now
Cleaning Instructions
EDIsecure MC660 Printer Cleaning Kit, PR09209001
Keep your MC660 ID Printer free of dust, dirt, and debris and operating at peak performance by using Matica's specially designed cleaning kit. Kit contains: 10 sticky cards and 10 cleaning swabs pre-saturated with de-ionized water. For XID Retransfer printers, ILM Lamination Modules, and Laser Devices.
Buy Now
XID Retransfer Printer Cleaning Kit, DIK10044
Matica's DIK10044 complete printer cleaning kit includes everything you need to clean the inside of your ID printer and keep it working optimally. Dust, dirt, and debris can degrade printed image quality and damage the printhead. Routine cleaning with Matica's specialty kit is the safe way to improve image quality & extend the life of your technology. Kit contains: 10 cleaning cards & 10 cleaning wipes, both presaturated with 99% IPA, and 10 cleaning swabs. For use with XID8100, XID8300, and XID8600 model ID printers.
Buy Now
Watch Video
Benefits of Cleaning
Safely remove dirt & debris buildup
Maintain accurate performance and crisp, clear images
Extend the life of the printhead
Avoid equipment downtime