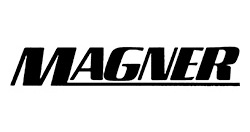 Founded in 1983, Magner Corporation of America, a family owned US company, is a long-standing market leader in Currency Counters, Authentication Devices, Coin Equipment including Self-Service Coin Centers, Currency Dispensers, and Recycler Solutions.

Visit Magner.com to learn more.
Part Number: KWMAG-CCB25WS
Starting at $49.68 for a Box of 25 Cards
Part Number: KWMAG-WATT40C
Starting at $42.12 for a Box of 40 Wipes
---
"Our Magner Corporation Currency Counter Cleaning Card has been approved and is endorsed for regular use on our equipment in order to clean the rollers and counterfeit detection lenses. Frequent cleaning maintenance is recommended for optimal performance, function, and reliability."
---
Benefits of Equipment Care

– Ensure optimum accuracy and performance
– Reduce equipment downtime and maintenance issues
– Prolong equipment life and reduce capital expenditures
Currency Counters
KIC's currency counter cleaning card, engineered for Magner's devices, will clean Magner's 75 Series machines as well as their Model 35-3. The patented Waffletechnology effectively cleans the rollers within the hopper.
Coin Sorters & Counters
Magner's Coin Sorter wipes are specially formulated to deliver superior cleaning results shown to increase performance efficiency and extend the lifespan of Magner Coin Sorter components.
900 Series
Model 305
Model 309DBP