---
---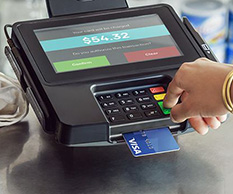 Payment terminals require routine maintenance to function correctly. Daily cleanings of the outer housing, display, and keypads ensure touch panels are not smudged and keys are not carrying contaminants. If you do not attend to this critical touchpoint, employees will take matters into their own hands and spray hand sanitizer onto your terminal. This can easily short out electronics, cause keys to stick, and ruin your equipment. Each week (or monthly depending on usage) you must clear away debris and buildup in both the EMV slot and from the magnetic swipe channel, or cards will be falsely rejected, possibly leading to fallback fees.  Card Readers include stand-alone units in attended POS lanes, embedded in Self-Checkout and Pay Stations, and are sometimes built into kiosks. They all need to be cared for, if you want them to perform at their best. Learn more about cleaning Card Readers and to find the right cleaning card for your specific model.
Regular check deposits require a scanner that works smoothly and accurately, and a clean check image sensor makes that happen. The outer housings on these products get touched every day and can carry germs among your staff. Find the correct cleaning card for your check scanner model and select cleaning products to keep the exterior parts clean and safer to use.
Barcode scanners and mobile order tablets are usually shared among your staff. Cleaning this equipment regularly keeps scanner windows clear, triggers working smoothly without sticking, and keeps battery charging pins clean and functional. Ignoring cleaning practices here will result in user satisfaction, unnecessary repair claims, slower transactions, and it endangers your staff and customers. Learn more about cleaning products for handheld devices.
Ordering kiosks at the deli, price checkers in the aisles, and other forms of self-service terminals are popular with consumers – unless they're smudged with fingerprints! Then these convenience devices become a customer satisfaction nightmare as well as a safety hazard for all users. Cleaning the screen, outer housing touchpoints, keys, and any scanner exit window are necessary to maintain full functionality. Cleaning the inside of card readers and printers is a second maintenance step that's often required. See cleaning solutions for kiosks & self-service stations.
Retail revenues run through POS systems, whether they are attended lanes, self–checkout stations, or combinations with pay stations. There is a wide variety of components here that need regular attention: touchscreens, keyboards, pin pads, card slots, receipt printers, handheld and flatbed barcode scanners, not to mention the surrounding plexi panels, belts and counter surfaces. KIC has the tools, agents, and materials you need to handle it all, and often in a convenient pre-packaged kit. Explore cleaning options for POS systems and assisted checkout stations.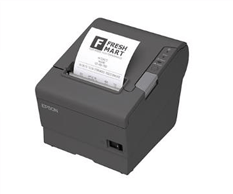 Receipt printers at POS, label printers at the deli, shipping label printers to support eCommerce, shelf-price label printers, and backroom printers and copiers all need care. They all need regular cleaning of printheads, cleared paper paths, ink and adhesive removal, and disinfecting of outer housings and controls. Clean printheads last FAR longer and limits costly replacements. KIC has worked with the major OEM leaders to create specific cleaning solutions for each type of printer. Find your printer or copier cleaning solution.
Touchscreens are everywhere in Retail these days. At POS, self checkouts, on kiosks, on deli ordering stations, and deli scales. Even backroom Cash Automation systems have touchscreens now. Then add in mobile tablet computers, and digital signage that need cleaning and disinfecting, and you have a big job to do to keep everyone healthy and your systems fully functional. KIC has a broad range of products to make these cleaning chores quick, effective, and safer for the equipment itself. And no harsh chemicals that will streak, cloud, or crack displays! Learn more about cleaning and disinfecting digital displays and touchscreens.
The counters, stands, and outer housings surrounding your equipment need to be maintained for everyone's health. Now we often have what seems likes miles of plexiglass panels that need to be cleaned on both sides to protect the health of your customers, staff, and brand image. KIC has the cleaning products that make this quick and effective. Learn more about cleaning hard surfaces.