---
Keeping Your ATMs Clean is Essential for a Number of Reasons:
Reduce Fallback Transactions
Increase ATM Uptime
Reduce Costly Site Visits and Repairs
Improve Your Customers' Experience
"Routine Card Reader Cleaning Lowered Fallback Rates by 70%"
~Tim Baxter, Swypco
Performance
Weekly Cleaning
KIC's patented Waffletechnology® cleaning cards were designed jointly with ATM manufacturers to clean hard-to-reach internal components that other cleaning cards simply cannot.  Waffletechnology® for Cleaning Card Readers with MiracleMagicTM is preferred by OEMs and Service Technicians to achieve thorough cleaning.
DiSantech Wipes® Disinfectant is an EPA List N registered and NSF approved disinfectant botanically derived from citric acid. This powerful disinfectant kills 99.9% of bacteria and viruses and will damage the sensitive surfaces of ATM.  Use routinely throughout the day to keep your customers and staff safe. Also available in a 32oz. spray bottle for use with lint-free cloths
The Clean Routine: Smart Deposit ATMs
The Clean Routine: Hard Surface Cleaning Wipe
The Clean Routine: KICPad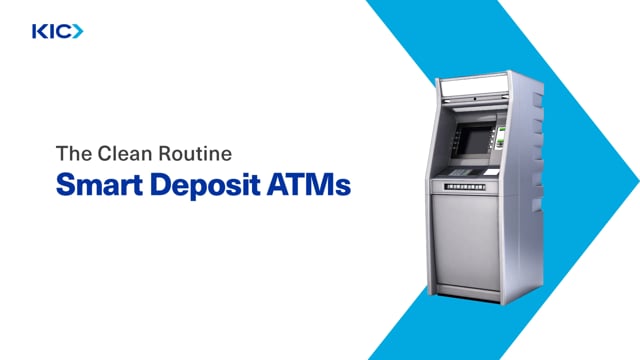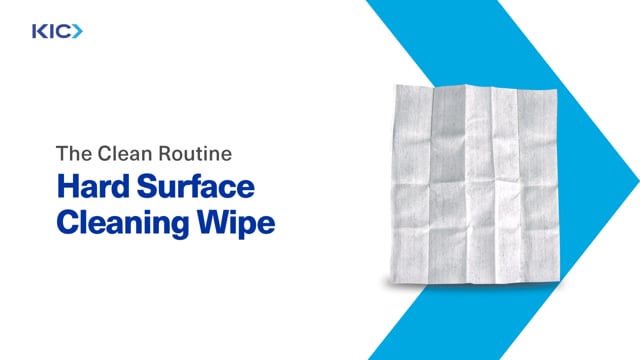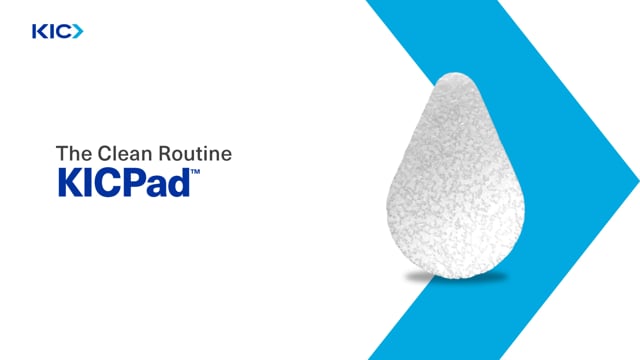 ---
ADDITIONAL PRODUCTS FOR YOUR CONSIDERATION:
KIC's convenient, all-in-one Grab 'n Go Kit for ATMs has everything needed to perform a thorough cleaning of the card reader, display/touch screen, keypads, and external surfaces.  Service technicians find these kits especially handy and convenient.
Our Pre-saturated wipes come in two formats: 100-count canisters or individually pouched. These wipes permit quick, convenient, hassle-free cleaning and sanitizing of external equipment and hard surfaces.  The individually pouched format works well for field service technicians while canisters are great to have on hand in the storage room.   ClearDisplayTM, IPA, and DiSantech® disinfectant are appropriate for sensitive touchscreens, monitors, displays, and external cleaning of hard surfaces. SheerDeviceTM wipes were specifically engineered for heavy-duty grease, dirt, and oily environments – restaurants, fast food establishments, and gas stations find them very effective.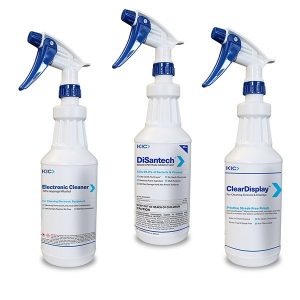 KIC has engineered a number of cleaning agents for cleaning technology. It is important to use the correct cleaning and disinfecting agent for each application.  MiracleMagicTM is effective for cleaning the internal components of cash automation technology (ATMs, bill/note validators, bill acceptors, and coin counters) while ClearDisplayTM, IPA, and DiSantech® disinfectant are appropriate for external cleaning.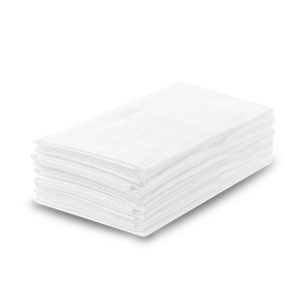 We have a number of useful tools and applicators to make cleaning your devices even more effective. KICPads are excellent for tough, stuck on dirt and debris. KICTeam's Swisel®, with a soft swab end and a scraping chisel on the other, is wonderful for getting into tight spaces. Our swabs work well for cleaning keypads, keyboards, and other in-between spaces where a gentle scrub is needed.