Help decision makers in the financial and banking industries understand the importance of cleaning
Get the resources you need to educate your readers or members on the importance of cleaning for the health of their staff, customers, equipment, and brand.

Read a case study involving four large U.S. banks and the results they experienced after routinely cleaning their check scanner equipment.
Performance Stats
85%
Increase in scanning errors in neglected check scanners
3/4
Hours per day, per branch of added
customer wait time
50%
More repairs needed on neglected check scanners
What Manufacturers Are Saying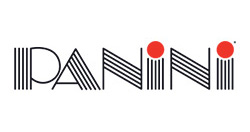 "The impact of scanning errors is felt on many levels in an organization, but very few people realize those issues can be prevented with a simple cleaning."
"Clean the touch screens and hardware surfaces using a microfiber cleaning cloth or cloth towel and a diluted detergent solution, such as household soap and water or a solution with up to 70% isopropyl alcohol."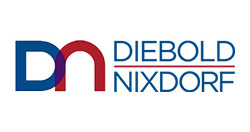 "Consistent use of these specialized cleaning tools will improve performance, increase availability, and enhance the user experience."
Spreading Bacteria
Cash and checks are passed between customers, employees, and equipment. To mitigate germ transfer, each of a branch's transactional devices needs to be cleaned.

Devices should be cleaned internally with cleaning cards while external surfaces should be routinely cleaned with cleaning wipes. It's also critically important to clean equipment and hard surfaces after each use or customer visit.
Cash Recyclers
Not only is cash full of bacteria and germs but without proper maintenance dirt causes bill rejections, jamming, and downtime.
Check Scanners
The oils and fibers that are left behind in pathways and on lenses are responsible scanning errors. One top 3 bank saw and 85% increase in errors on neglected scanners
ATMs
These high-touch devices are often the primary source of interaction customers have with their bank. Dirt build-up is the cause of downtime, process errors, and poor customer experience.
Touchscreens
Dirty screens and touchscreens are easily noticed. A clean screen reinforces the branches commitment to health to their employees and customers.
Speak with the Experts
Speak with one of our technical cleaning experts about the importance of cleaning and the best cleaning solutions for your equipment.