Keep Your Currency Counters Clean
Currency counters are important pieces of equipment for many businesses. They improve workflow productivity and increase the accuracy of your accounting and financial reporting. As with any piece of equipment, currency counters get dirty with use.

Sources of dirt come from paper flash, dust, oils and residues on bills and notes, and other environmental contaminants.

Businesses often don't think about routine cleaning until equipment starts malfunctining – and malfunctions result in a poor customer experience and it reflects badly on your brand.

Don't wait until problems arise. Proactively clean your equipment.
Signs that your currency counters need to be cleaned are:
batch back-ups
miscounts
inaccurate totals
bill rejections
---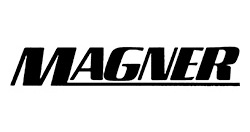 "Why use Magner Currency Counter Cleaning Cards with Waffletechnology®?
Ensure optimum accuracy and performance
Reduce equipment downtime and maintenance issues
Prolong equipment life and reduce capital expenditures
Our Magner Corporation Currency Counter Cleaning Card has been approved and is endorsed for regular use on our equipment in order to clean the rollers and counterfeit detection lenses. Frequent cleaning maintenance is recommended for optimal performance, function and reliability."
---
What Components to Clean:
Internal sensors
Hoppers & rollers
Trays
Microprocessor lenses
Backlight lenses
Magnetic components
External housing & touch points
How to Clean
Insert and hold cleaning card in the top feed to clean rollers.
Turn the card over and insert into the currency counter and allow it to pass through.
Flip the card over and repeat step 2 two more times.
Clean the external housing, trays, and touch points with a pre-saturated cleaning wipe.
Finish cleaning with disinfectant.
How Often to Clean:
Weekly routine cleaning is recommended for internal components while daily external cleaning is recommended for equipment housing. Ideally, disinfecting should be done after each use.

Frequency of cleaning will depend on your particular environment. For example, a restaurant or vending-amusement environment might need more frequent cleaning than a financial institution.
---
What Products You Should Use to Clean
KICTeam engineers, manufactures, and distributes custom cleaning solutions for technology – inside and out. We call it our TotalCareTM approach.

Specialized electronic equipment requires specialized technical cleaning solutions that effectively and gently remove dust, dirt, grime, ink, adhesives, or other residues and contaminants while not harming the sensitive components of the devices. Our cleaning technology does not contain bleach, ammonia, chlorine or other such harsh chemicals.

Some of our cleaning products are below. If you have questions, please use the form at the bottom of the page to contact us. We'd be happy to answer your questions.
How to Clean A Currency Counter
---