Cleaning ATMs can be Simple & Effective
ATMs are an essential part of the financial industry as well as convenience, grocery, and retail establishments.

These devices are constantly handled and need to be cleaned
regularly, inside and out, to maintain their performance, protect the health of your staff and customers, and maintain the reputation of your brand.
Dirty technology leads to:

Transaction Failures – Inefficiency – Downtime – Health Hazards – Customer Dissatisfaction
---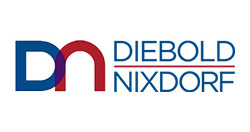 "Our project with KICTeam demonstrated that consistent use of their specialized cleaning tools will improve performance, increase availability, and enhance the user experience."
– Chase Andrews VP AMS Service Operations –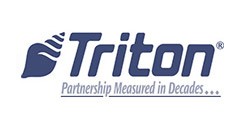 "We have reviewed the KICTeam cleaning products with Waffletechnology® and confirm that the use of these products as directed on the package is safe and will not damage ATM equipment. Further, Triton endorses and supports a preventative maintenance program using Waffletechnology cleaning cards because of their effectiveness and their ability to keep devices operating at ideal levels."
---
CLEANING FOR HEALTH – DAILY
ATM surfaces, keypads, and touchscreens should be cleaned routinely throughout the day. Disinfecting wipes should be made available for employees and customers to use as needed.
To disinfect use KIC Wipes with DiSantech™, a disinfectant on the EPA N-List to protect against Covid-19:
CLEANING FOR PERFORMANCE – WEEKLY
Belts, rollers, lenses, card readers, and keypads should be cleaned often to avoid operational failures. Ordering the correct cleaning products and following the defined process that each manufacturer recommends ensures the most thorough cleaning. Many KIC products are designed jointly with each equipment manufacturer and often include patented design elements such as Waffletechnology™ to ensure they clean all internal surfaces.
ATMs
Universal WaffletechnologyTM Cleaning Card: Part No. KW3-AHSCB40M
Swisel: Part No. K2-SWIST50

How to Clean:

Each Week/Several Times Per Week for High-Volume Locations:

Insert the card in the card reader as you would a credit card.
Flip the card over and repeat several times.

Every Month:

Open the ATM and remove the receipt paper.
Use a swab to clean the receipt printer, wiping over the printhead to remove any dirt and debris.
Replace the roll of paper and close the ATM.