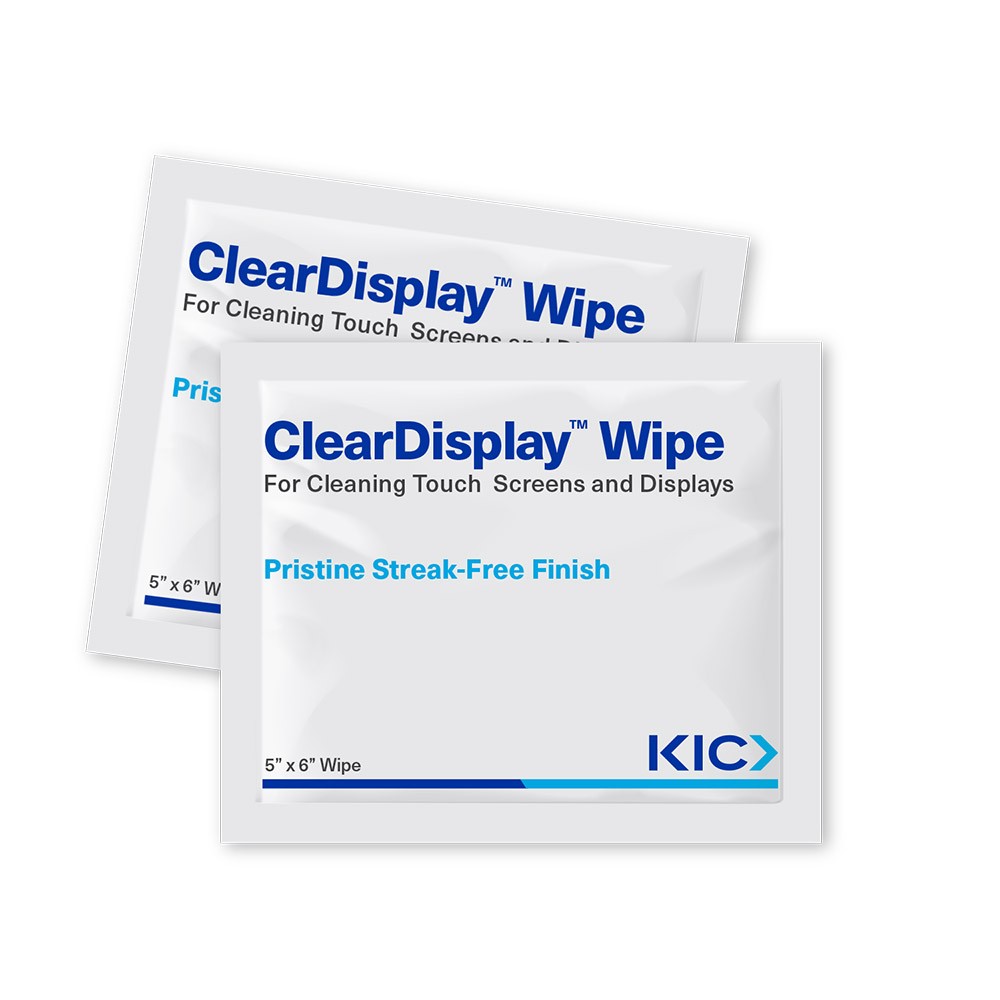 There are many cleaning wipes for electronics and hard surfaces on the market, which became veritably flooded with product with the existence of SARS-CoV-2 (COVID-19). Which products will do the best job? Cleaning wipes are essentially all the same, right, just look for the cheapest available?

We're here to tell you that cleaning wipes for technology are most certainly not created equal. Like the Barista who can energetically describe why all coffee is not the same, the cleaning evangelists at KICTeam are eager to share how KIC's individually pouched cleaning wipes for technology are superior to most products on the market, in 3 important ways:


Product Protection
Alcohols, bleach, ammonia, and chlorine-based cleaners, over time, erode, pit, and fade the plastic housing that covers most electronics and technology. Touchscreens are especially sensitive to these types of chemicals, which can harm the screen's ability to recognize your touch. From a technical perspective, these agents seep into and sit within the open spaces of plastic polymer molecules, changing the chemistry of the plastic, and eventually destroying it.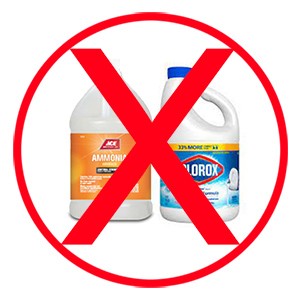 KICWipesTM for Heavy Grease & Soil and for Multi-surface Cleaning contain ZERO alcohol or other harsh chemicals and are specifically engineered to restore and protect technology, not damage it. KICWipesTM for Electronics with 70% IPA are also well suited for cleaning the external surfaces of technology. Though it contains isopropyl alcohol for effective cleaning, the 30% de-ionized water makes it gentler on sensitive surfaces and improves its cleaning/dissolving properties.
Durability & Dependability
We decided to do an on-the-spot comparison between KIC's cleaning wipe for electronics and a competitor's wipe. The competitor's wipe ripped when gently trying to unfold it after taking it out of the pouch! We then tried a "yank and pull" strength test and, well, we ripped the competitor to shreds, literally. The images we took are below. Two things were very clear:

1. KIC's wipe is thicker, stronger, and more durable.
2. KIC's wipe was softer, and because it's thicker, it didn't dry out as quickly as the competitor's paper-thin wipe.

Which wipe would you want to use?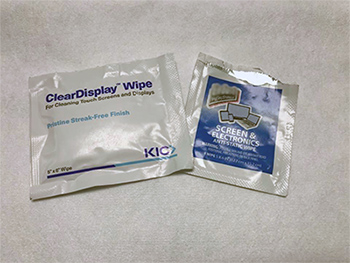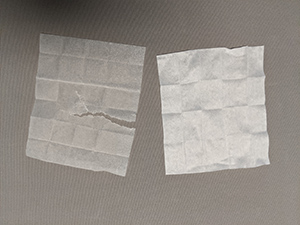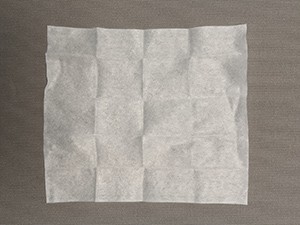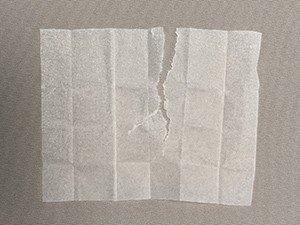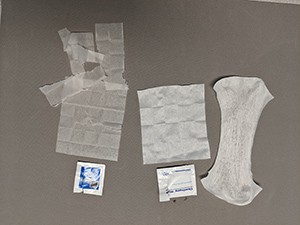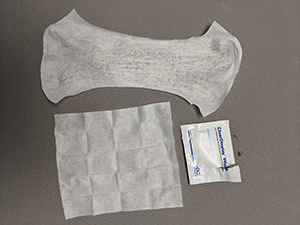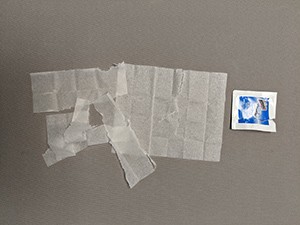 A Passion for Product Performance
Sitting in on an internal KIC product demonstration is a true treat. The eyes of the people who work diligently to discover the perfect product solution light up with excitement and passion. It is infectious energy that feeds brainstorming and problem solving. It is the tireless dedication to testing, and retesting, and testing yet again to ensure that the product we deliver to you does what it says it will do and performs better than you expect. Unfortunately we cannot share the numerous images of the whiteboard walls throughout the company where you can see ideas developing and taking shape right before your eyes.

KICTeam has a pure passion for cleaning products. And as the impromptu experiment above shows, our passion matters to your satisfaction. All cleaning wipes are not created equal. KICWipesTM are the superior choice for cleaning your technology. And if you're looking for cleaning products for your cleanroom or controlled environment, you should review the excellent products offered by our sister company, Teknipure, innovators of cleanroom and other controlled environments consumable contamination solutions.